Azimuth Labs. Leading Cyber-Security Specialists.
About Us
Azimuth Labs is a boutique IT consulting firm based in Singapore. We specialize in Identity and Security.
Incorporated in 2004, Azimuth Labs has been providing cyber-security solutions in Asia, notably in Singapore, Thailand, Hong Kong, China and Indonesia.
The team has successfully implemented numerous large-scale Identity & Security projects for defense ministry, tourism board, banks, life insurance, health-care and telecommunications companies.
We focus on Identity Management & Governance, API Management, Single Sign-On and Privileged Access Management.
Azimuth Labs is a member of the OpenID Foundation that promotes and enhances the OpenID community and technologies.
Azimuth Labs is also a member of the FIDO Alliance that promotes the development of, use of, and compliance with standards for authentication and device attestation. The focus is to help reduce the world's over-reliance on passwords.
Azimuth Labs is proud to establish the AZIMUTH LABS - STUD Scholarship at Singapore University of Technology and Design. The objective is to promote meritocratic access to education and provide opportunities to deserving students.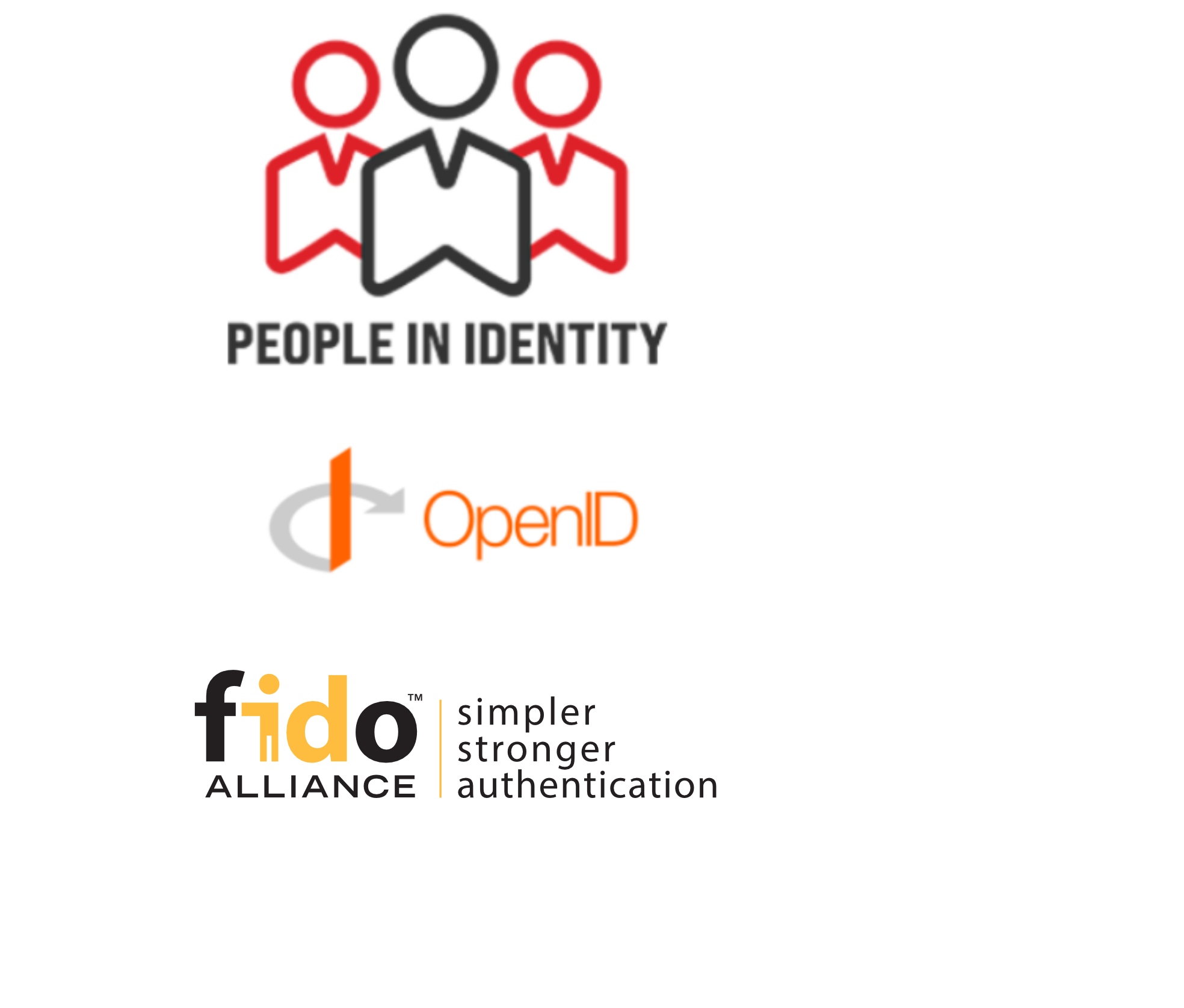 We are a team of cyber-security consultants specialising in
Identity Management & Governance, API Management, Single Sign-On and Privileged Access Management.
Identity Services
An identity solution consists of API Management, Identity Management, Identity Analytics, Access Management, Enterprise Single Sign-On, and Directory Service. Our consultants have deployed numerous Identity solutions to banks, insurance agencies, defense entities, stock exchanges and telcos in the Asia-Pacific region.
---
Identity Management Core Competencies
Gluu Server
One Identity - Identity Manager
Broadcom/CA API Management (Layer 7)
Broadcom/CA Identity Suite
Broadcom/CA Single Sign-On (SiteMinder)
Companion Services
It is fairly common to have different types of Directory services running in a single corporate environment. Our consultants have the experience to keep them in-sync.
Oracle Unified Directory
RedHat Directory Server
Microsoft Active Directory
We are

Identity

Access

Management Specialists
Security Services
Security is about building trust and boosting loyalty that recoginzes typical customer behavior and to better detect fraud.
---
Security Solutions Competencies
Super Gluu 2FA
BeyondTrust Privileged Password & Session Management
One Identity Password Management
One Identity Privilege Safe (SafeGuard, TPAM)
One Identity Two-Factor Authentication (Defender)
Companion Services
Besides having systems that are fault-tolerant, customers want their Operating Systems to be hardened for security reason and applications to be tuned for greater performance. This is where our consultants with years of experience fit in.
OS Hardening
Performance Tuning
We give our best to minimize clients' stress. If you are looking for a capable Security Services vendor, talk to us today!
---
Our Clients' success is our

success

delight

pride
Our customer-centric attitude has led us to provide an engaging relationship to assure expectations are met at every stage of development. We ensure every project make strong business sense to support your development initiatives, giving you the edge to excel in this ever changing world.













---
Our clientele includes some well-established companies such as ...


BOC Aviation Limited
DBS Vickers Securities (S) Pte Ltd
CapitaLand Limited
KASIKORN Business - Technology Group
Land Transport Authority, Singapore
Maybank Singapore
M1 Net Ltd
Ministry of Defense, Singapore
Ministry of Education, Singapore
Monetary Authority of Singapore
National University of Singapore
National Parks Board
NCS Pte Ltd
NTUC Income Insurance Co-operative Limited
Pacific Textiles Limited
Parkway Pantai Limited
PricewaterhouseCoopers FAS Ltd (Thailand)
Schenker (Asia Pacific) Pte Ltd
Singapore Exchange Limited
Singapore Press Holdings Limited
Singapore Telecommunications Ltd
Singapore Tourism Board
Sun Microsystems Pte Ltd
ST Electronics (Info-Software Systems) Pte Ltd
T-Systems Singapore Pte Ltd (A Deutsche Telekom Group Company)
True Corporation Public Company Limited
United Overseas Bank Limited (UOB)
Urban Redevelopment Authority
Azimuth Labs is a specialized team delivering big things. We are looking for great individuals to help define the future of our company. We care about our customer experiences & we believe job satisfaction is just as important.
If you think you're a good fit for Azimuth, you will be offered a competitive remuneration package with flexible working hours. On the job training will be provided. The company encourages and will pay for employees to attend relevant courses related to their work.
We work hard to find the right people to join our team and we work equally hard to keep them!
To apply for a position, please send us your curriculum vitae in PDF only.
By the way, we play sports. If you are into sports, that would be great!
Main Roles
Understand Business Processes of Clients
Architect Strategies and Technical IAMS Solutions
Learn new technologies as the IAMS field evolves
Team Leader
Requirements
Degree or Diploma in Computer Science or Computer Engineering
Ability to motivate team members
Strong communication & analytical skills
Strong in programming and/or scripting
Strong knowledge in Identity Management and/or Single Sign-On
Working experience with large-scale system integration
Capable of supporting pre-sales activities (Proof of concepts and Proposal development)
At least 5 years of working experience
Main Roles
Understand business processes of clients
Interact with clients, including working with client teams per prescribed delivery model
Work as a team, under the supervision of a team lead, to deliver services to our customers
Conduct unit-tests for robustness, including edge cases, usability, and general reliability
Conduct user acceptance tests together with a team lead
Maintain system documentation according to the guidelines and standards
Support SLAs achievement for support of our clients' enterprise applications and platforms
Perform debugging and troubleshooting of enterprise issues, which may require interfacing with Technology Vendors or Principals
Requirements
Degree or Diploma in Computer Science or Computer Engineering
At least 5 years of working experience
Team player
Knowledge of scripting (e.g. Powershell, Python, C#) for infrastructure automation.
Excellent written and verbal communication and ability to influence and communicate effectively with non-technical audience
Keep abreast of ICT technologies, skill-sets and industry practice
Cyber security related experience in a technical or operational role would be preferred
Knowledge of business processes, user provisioning / entitlement review processes and security maintenance processes
Strong problem solving and analytical skills
Ability to work in a challenging, fast-paced and dynamic environment
Strong verbal and written communication skills
Main Roles
Work as a team, under the supervision of a manager, to deliver services to our customers
Conduct business requirement gatherings
Conduct unit-tests for robustness, including edge cases, usability, and general reliability
Conduct user acceptance tests together with a team lead
Maintain system documentation according to the guidelines and standards
Requirements
Degree or Diploma in Computer Science or Computer Engineering
At least 4 years of working experience
Good communication skill
Knowledge of API Management, Micro-services and JAVA programming is a plus
On-the-job training will be provided
Main Roles
Responsible for system administration and configuration
Work as a team, under the supervision of a team lead, to deliver services to our customers
Conduct unit-tests for robustness, including edge cases, usability, and general reliability
Conduct user acceptance tests together with a team lead
Maintain system documentation according to the guidelines and standards
Requirements
Degree or Diploma in Computer Science or Computer Engineering
At least 2 years of working experience
Team player
Knowledge of API Management, Micro-services and JAVA programming is a plus
On-the-job training will be provided
Main Roles
Interacting directly with customers, responding in a professional and efficient manner, helping them identify and resolve technical issues
Provides security services to our customers
Conduct security assessment, vulnerability assessment and penetration test exercises
Manages customers' security infrastructures
Coordinate different teams including service desk, infrastructure, software vendors and business users for service delivery
Requirements
Degree or Diploma in Computer Science or Computer Engineering
Excellent communication management skills
Must know UNIX, Linux, Microsoft Windows and Active Directory
Strong understanding of TCPIP, Internetworking, Firewalls, IDS and IPS
Good understanding of Malware Behavior
Training will be provided if you have no working experience
Contact Us
Business Registration
Azimuth Labs Pte Ltd
爱字母工作室
ACRA Business Registration Number 200408931D
Our Address
HQ Address: 2 Venture Drive, Vision Exchange, #14-16 Singapore 608526
Branch Address: Maltra Residence F15 KAV.21, Jl. Maleber Utara No.125, Kota Bandung 40184
Branch Address: Jl. Nandan Gria Mandiri 1D, Daerah Istimewa, Yogyakarta 55581
Contact Numbers
Our Email